Connect to and automate datasources. Process data, plan and simulate scenarios. Easily create and share interactive apps.
Solve all planning and analytical needs in a
SINGLE INTEGRATED PLATFORM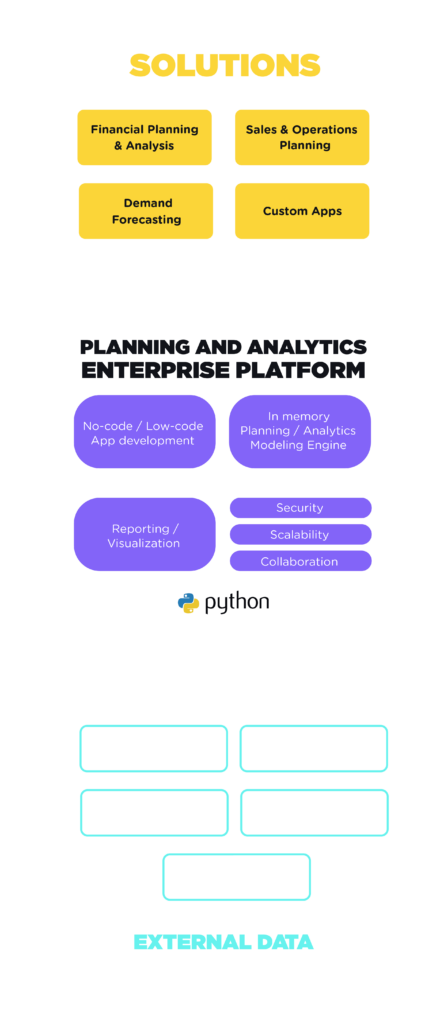 Historical data analysis, dashboarding and reporting.
Statistical and machine learning inference. 
Budgeting, planning,
simulation and optimization.
can help you improve your business with
enhanced planning and analytical capabilities.

Visualize your business logic through influence diagrams that depict working areas relationships. Hierarchically navigate through the workflow to understand the level of detail you need.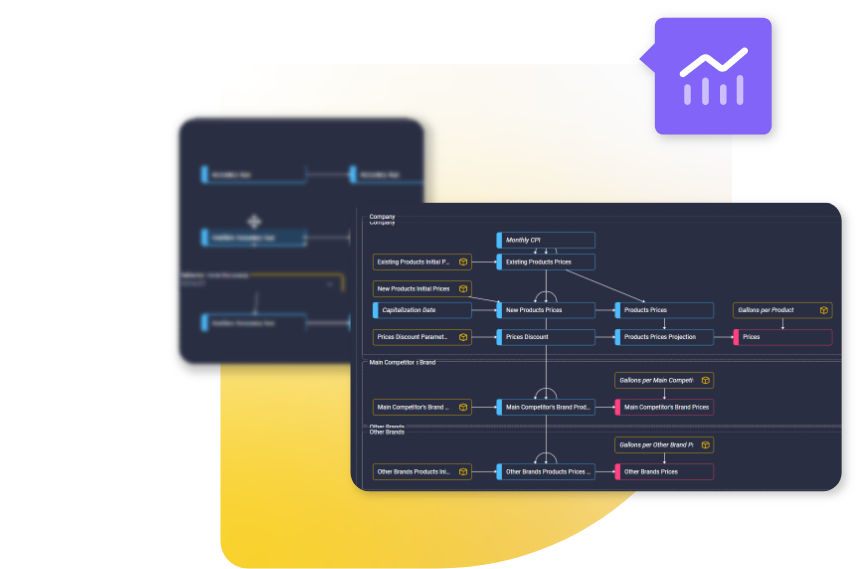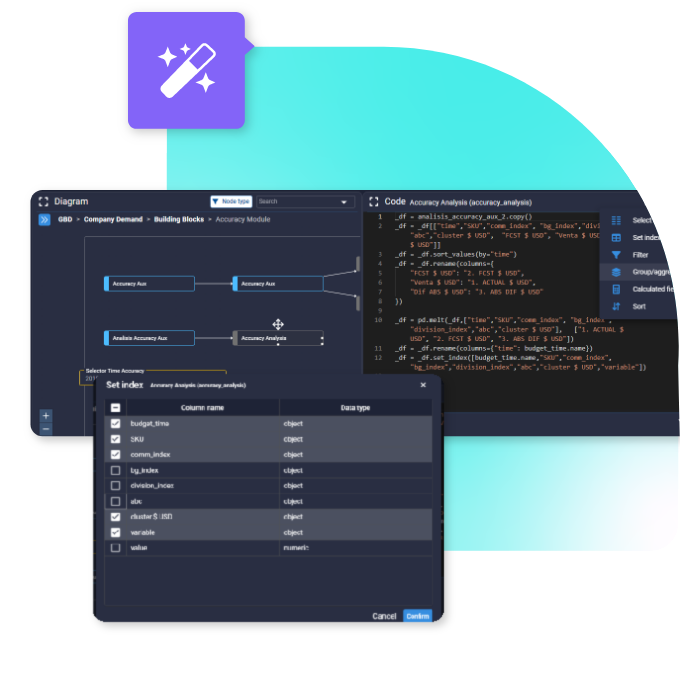 A full set of wizards helps you create your first analysis without writing any code. Pyplan programs for you and exposes such code step by step, letting you not only understand the underlying logic but also twist it if necessary.

Pyplan integrates a UI design tool that lets you graphically create your app: design its layouts and add components such as tables, graphs, maps or user controls to empower analysis.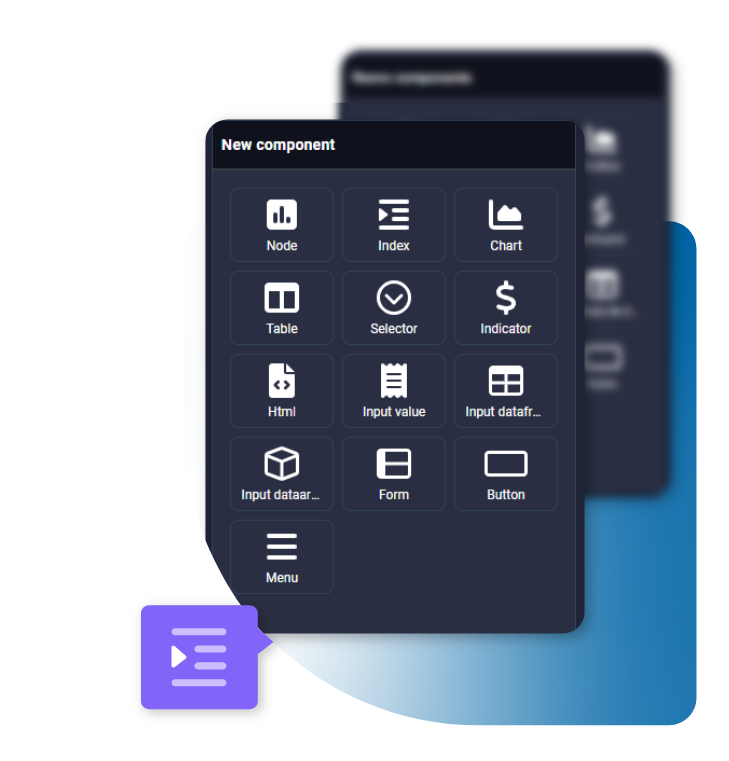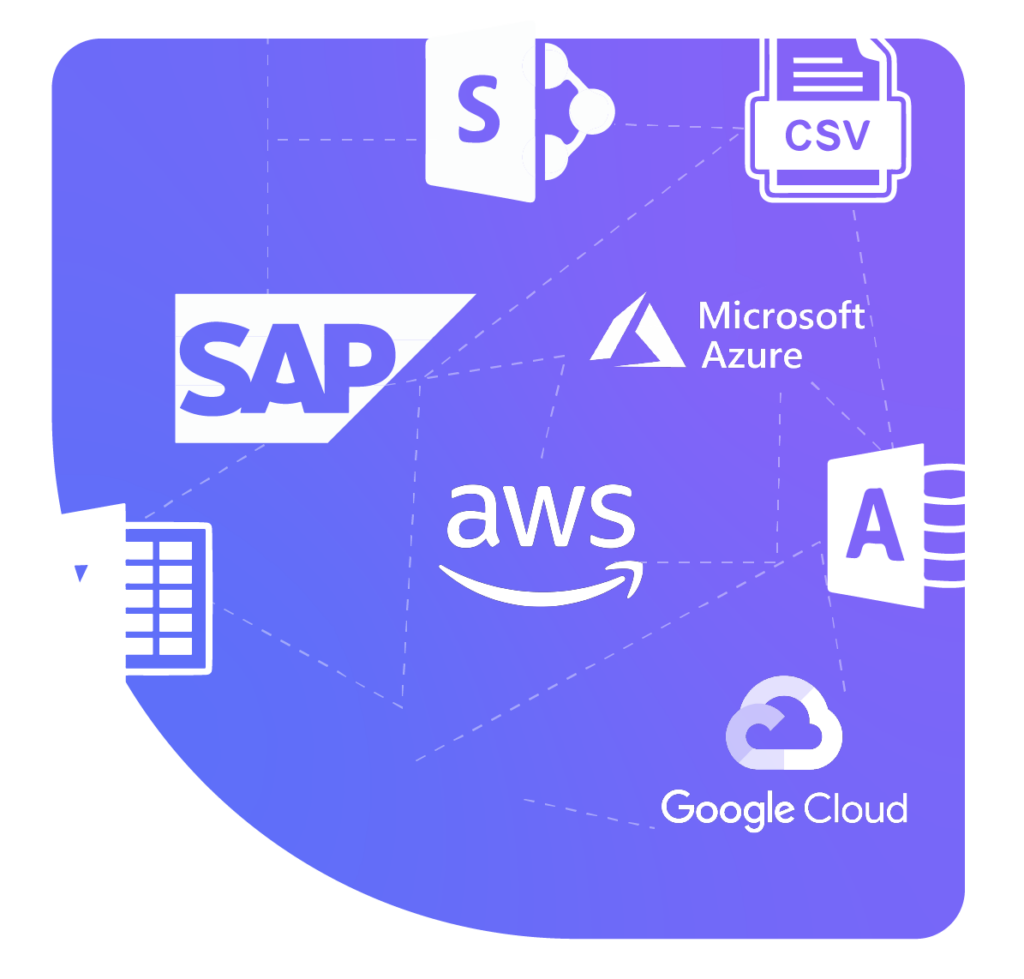 Integrate your data from spreadsheets, databases and other external sources or software with API's. Automate ETL tasks with a flexible scheduler.

Pyplan bundles a full list of features designed to empower corporate analytics and planning
Enable your team to explore, save and compare alternative strategies as well as future scenarios.
Enable collaboration while providing differentiated access to critical information through role levels.
Get your team to the same page by defining and managing their tasks and business processes in an integrated environment.
Describe your business processes with interactive documentation to create a comprehensive knoweledge base.
Avoid silos planning behavior. Stimulate your organization to take an integrated perspective of your business and discover your main drivers.
Get your team to the same page by defining and managing their tasks and business processes in an integrated environment.
Schedule and automate/automatize ETL tasks with the frequency your processes need.
PYPLAN IS THE UNIQUE CPM PLATFORM
the programming language that powers data science revolution.

"When Daimler talks about new systems, they have to be open source because Daimler needs the skills of the whole community."
Chairman Board of Mercedes-Benz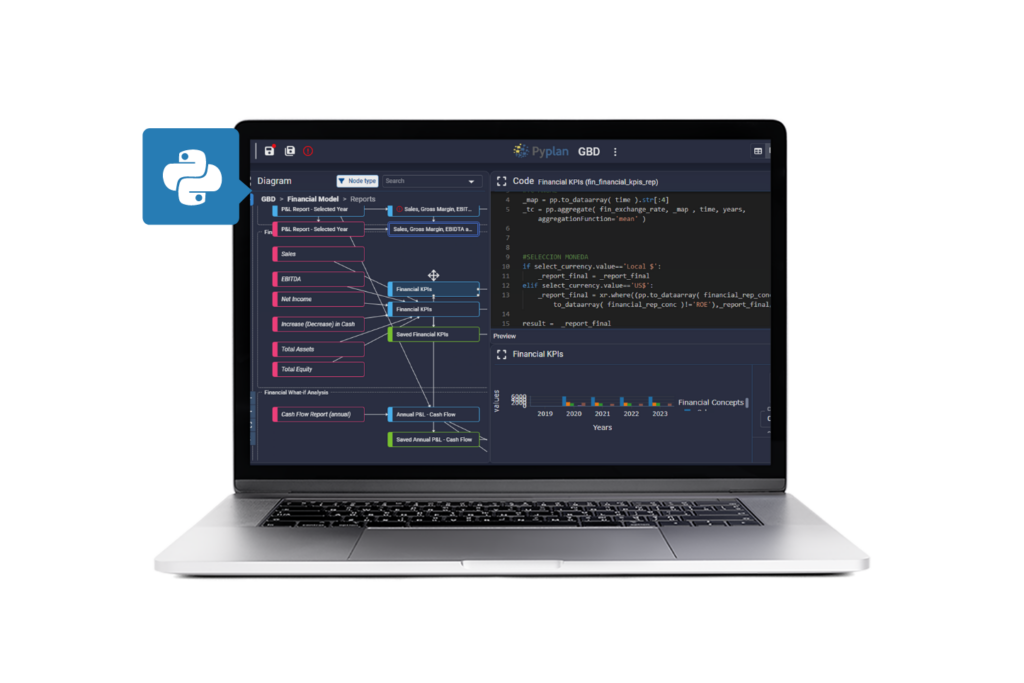 Python is the «lingua franca» of data science and a language meant to be easy to read and learn.
There are more than 400.000 open source Python libraries ready to help users solve any possible problem.
THE LARGEST DEVELOPERS


COMMUNITY
A huge group of Python coders to go for assistance in case you need it. Feel free to contact us about Pyplan inquiries.
We will be pleased to answer your questions.