Drive your clients toward the open source revolution and let them gain competitive advantages while dramatically reducing licensing costs.
WHY TO BE
A PYPLAN PARTNER
To solve any planning or data analytics challenge.
Powered by the
Python open source
ecosystem.
HIGHLY COMPETITIVE LICENSING COST
Generate profitable opportunities for your bussiness.
START RIGHT NOW WORKING WITH PYPLAN
Offer your clients an integrated solution for their planning and analytics processes.
Develop projects in a proven platform. Pyplan has already been implemented in more than 180 projects for large companies in all types of industries.


Add to your portfolio one of the most innovative, powerful and flexible platform. Pyplan will allow you solve any challenge your customers face.
Pay one instead of three licenses. Pyplan allows you to conduct business intelligence, data analytics and business planning in one single platform.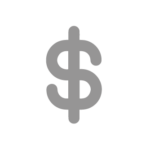 Pyplan offers new business opportunities in two
For professionals or consulting companies that commercialize technological solutions for business planning.
For technology companies or process consultants with experience implementing planning platforms and analytical tools.
Contact us to learn how to
Deloitte is a global consulting firm that empowers organizations to overcome complex challenges and achieve sustainable growth. With a comprehensive range of services, Deloitte guides clients through the dynamic business landscape, leveraging emerging technologies and fostering innovation. By blending industry expertise with cutting-edge insights, Deloitte provides transformative solutions that enable businesses to thrive in today's interconnected world.
Through its LetStartup program, Deloitte has formed a strategic alliance with Pyplan, driving open innovation and leveraging Pyplan's technological expertise. This collaboration enhances Deloitte's ability to deliver impactful results to clients, combining global reach, industry knowledge, and innovative capabilities. Together, Deloitte and Pyplan are shaping the future of business, paving the way for transformative growth.
G7 Tech Services is a Texas-built company with locations in New Braunfels, Texas; Buenos Aires, Argentina; and Mexico City, Mexico.
Their mission as a leader in tech is to help businesses across different industries become highly efficient by creating best-in-class innovative, accurate, and easy-to-use solutions that improve results for the overall company and its people.
They help businesses understand how to improve decision-making through data and eliminate stupid, repetitive tasks. G7 Tech also make work more efficient, freeing clients of wrangling spreadsheets and fighting with uncooperative technology to focus on data-driven performance and growth.
A10, part of the IN Group, was established in 2017 with the purpose of being agnostic and a reference in data solutions. 
A10 was created to help companies become data-driven, starting with themselves. Thus, they have gathered important differentiators to truly make a difference in business results and contribute to the construction of an efficient analytical culture. They serve various sectors such as finance, healthcare, retail, telecommunications, among others. A10 takes pride in helping its clients achieve their business goals through innovation, creativity, and collaboration.
Exertus is a consulting firm specialized in generating real results for its clients to ensure their growth and profitability through the design and implementation of business strategies.
It bases its consulting model on the development of Organizational Competencies that allow its clients to generate unique capabilities based on Organization, Processes and Technology.
WCA Inteligência Comercial was founded in May 1999 and over these more than 20 years of history, it has closely followed the progress of technology and market demands. In 2016, it consolidated itself as a specialist in creating Commercial Intelligence solutions for sales strategies.
Currently, it is a consultancy with expertise and solutions that optimize the work of commercial teams from various sectors, including food, beverages, cosmetics, pharmaceuticals, retail, and several others. It takes pride in helping industries define a strategic sales chain, intelligently distribute S&OP volume, and improve the level of service provided.
Novix is a consulting firm specialized in the implementation of customized technological solutions for different industries, combining business knowledge with state-of-the-art technology.
It brings the knowledge and experience of having developed many successful cases. Its solutions generate benefits with direct impact on its clients' margins.
Feel free to contact us about Pyplan inquiries. We will be pleased to answer your questions.